Maybe You Have Chronic Fatigue Syndrome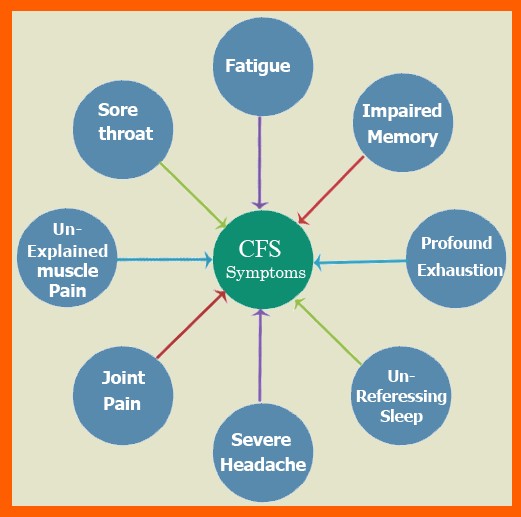 In recognition of March as Chronic Fatigue Syndrome Awareness Month, we share information on the benefits of massage therapy for this exhausting condition.
Chronic Fatigue Syndrome (CFS) is a distinct collection of signs and symptoms that affect multiple systems in the body. It varies in severity from mildly limiting to completely debilitating. The Centers for Disease Control (CDC) officially named this condition in 1988, purposely keeping the name general to include all patients with the wide variety of symptoms that characterize this condition.
The central defining symptom of CFS is extreme fatigue/exhaustion that is not relieved by rest. It may be accompanied by swollen lymph nodes, sore throat, slight fever, muscle and joint pain, headaches, excessive pain after mild exertion, short-term memory loss, inability to concentrate, and/or depression, in addition to non-restorative sleep.
Other symptoms of CFS are prolific and may include: digestive disturbances, chest pain, heart palpitations, dizziness, morning muscle stiffness, and others. There is much crossover between CFS, fibromyalgia, lupus and irritable bowel syndrome, as well as psycho-emotional problems relating to living with chronic pain.
Primary CFS treatment consists of making lifestyle choices that support optimum wellness and immune function: stress management, moderate dietary choices, gentle exercise and adequate sleep. Many CFS patients are hypersensitive to medications, and often find that a lower dosage is adequate.
Massage therapy is  helpful for CFS patients in the following ways:
Pain relief
Improved sleep
Lower anxiety levels
Cleanses blood and tissues
Increases endorphin production ("happy" hormones)
Decreases cortisol production (stress hormones)
Relieves depression
Stimulates circulation when exercise may exacerbate pain.
The caring support of the therapist, combined with skilled touch, has the potential to make CFS less isolating for patients suffering from this debilitating syndrome.
Give us a call to learn more about info and SPECIAL OFFERS THIS MONTH for CFS patients.
Pacific Massage Services: 808.885.4459.