September is Healthy Aging Month!
"The use of touch may be the most important way to communicate to aged persons that they are still important as human beings."  – Ashley Montague. Touching: The Human Significance of the Skin.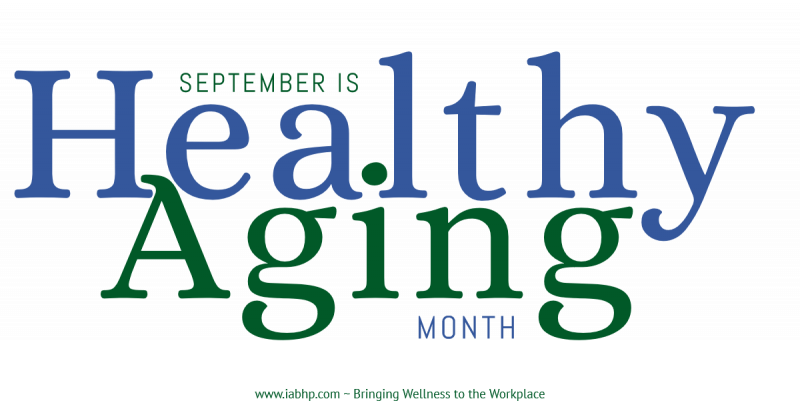 September is Healthy Aging Month®, is an annual observance that focuses attention on the issues of aging.
Simple, gentle touch can stimulate aging minds and bodies, and it can help minimize discomfort in the elderly years.
Touch therapies are ancient healing modalities which became lost in the maze of modern medical technology. Recently there is a revival of massage as a complementary therapy in caregiving for the elderly. Age-appropriate, gentle massage is effective in providing comfort care and in enhancing quality of life.
Massage therapy is well-known for its ability to reduce muscle tension, relieve pain, increase circulation and induce the relaxation response. Research has shown that massage stimulates endorphin production (the "natural high" hormone), boosts the immune system and enhances healing after injury or surgery.
 A skilled massage therapist who is trained in working with the elderly can notice and report subtle changes in the physical body, a crucial factor in preventing potential life-threatening conditions.
Massage decreases pain, even if pain is the symptom of a broader problem. So while massage doesn't cure osteoarthritis, for example, it can decrease the symptoms and significantly reduce pain, keep the joints more mobile, stimulate synovial fluid, and enhance blood/lymph circulation to affected areas.
Massage also benefits skin health. It stimulates cell growth in the skin layers, prevents pressure sores, and improves skin hydration and elasticity.
Caring touch is a powerful acknowledgment to the individual that, regardless of the condition of the physical body, he or she is still a part of the human race,is still cared for, and still has value as a whole human being. This is healing in its true and deepest sense.
Pacific Massage Services staff members are trained and experienced in massage therapy for the physical needs of mature age. Give us a call for info , consultation or appointment!
808-885-4459.